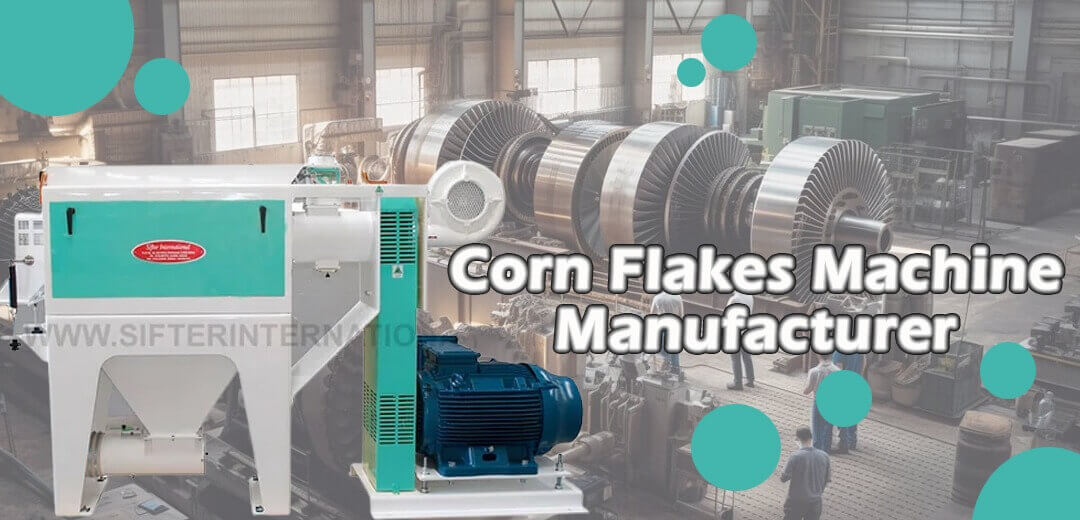 When it comes to producing corn flakes, choosing the right manufacturer for your corn flakes machine is a critical decision. The quality of the machine you select can significantly impact the overall production process, product quality, and, ultimately, your bottom line. One such manufacturer that you should consider is "Sifter International." In this blog, we will guide you through the process of evaluating the quality of a corn flakes machine manufacturer, with a particular focus on Sifter International.
Industry Experience
The first aspect to consider when evaluating a corn flakes machine manufacturer is their industry experience. "Sifter International" has a rich history in the food processing industry, having been in operation for several decades. A manufacturer with years of experience is likely to have a deep understanding of the industry's nuances and evolving technology, which can result in superior product quality.
Reputation and Customer Reviews
A good manufacturer should have a strong reputation in the market. Look for customer reviews and testimonials related to the manufacturer's products and services. "Sifter International" has garnered a positive reputation for delivering high-quality machines that meet the needs of their customers. This feedback can give you valuable insights into the manufacturer's reliability and the quality of their products.
Certifications and Compliance
A reliable manufacturer should adhere to industry standards and regulations. It's essential to check if the manufacturer holds relevant certifications. "Sifter International" complies with international quality and safety standards, ensuring that their machines are safe and efficient for corn flakes production.
Customization Options
Each production facility has unique requirements, so it's important to choose a manufacturer who can offer customization options. "Sifter International" provides a range of customization possibilities for their corn flakes machines, allowing you to tailor the equipment to your specific needs. This can greatly enhance the efficiency of your production process.
Quality of Materials and Technology
The quality of the materials used in manufacturing the corn flakes machine is crucial. The machine should be made from durable materials to ensure a long lifespan and efficient operation. "Sifter International" employs state-of-the-art technology and high-quality materials to craft machines that are built to last.
Performance and Efficiency
Evaluate the performance and efficiency of the corn flakes machine. It should be capable of delivering consistent product quality while maintaining high production levels. "Sifter International" machines are known for their reliability and efficiency, resulting in lower production costs and higher product consistency.
After-Sales Support
Consider the level of after-sales support provided by the manufacturer. "Sifter International" offers comprehensive after-sales services, including maintenance, spare parts availability, and technical support. This ensures that your production process remains smooth and uninterrupted.
Cost and Return on Investment
While cost is an important factor, it should not be the sole determining factor. Consider the overall return on investment (ROI) when purchasing a corn flakes machine. "Sifter International" offers competitive pricing for their machines, and the long-term benefits, including increased production and product quality, can outweigh the initial cost.
Warranty
A reliable manufacturer should offer a warranty on their products. "Sifter International" provides a warranty on their corn flakes machines, giving you peace of mind knowing that your investment is protected.
Customer Support and Communication
Effective communication with the manufacturer is essential throughout the purchasing and post-purchase phases. "Sifter International" is known for its excellent customer support and responsive communication, ensuring that your concerns and queries are addressed promptly.
Conclusion
Selecting the right corn flakes machine manufacturer is a crucial decision that can significantly impact your production process and product quality. "Sifter International" offers a comprehensive package that includes industry experience, a strong reputation, certifications, customization options, high-quality materials, performance, after-sales support, competitive pricing, warranties, and excellent customer support.
When evaluating the quality of a corn flakes machine manufacturer, consider all these factors to make an informed decision. With "Sifter International," you can trust that you are partnering with a reputable manufacturer that can help you achieve success in your corn flakes production endeavors.