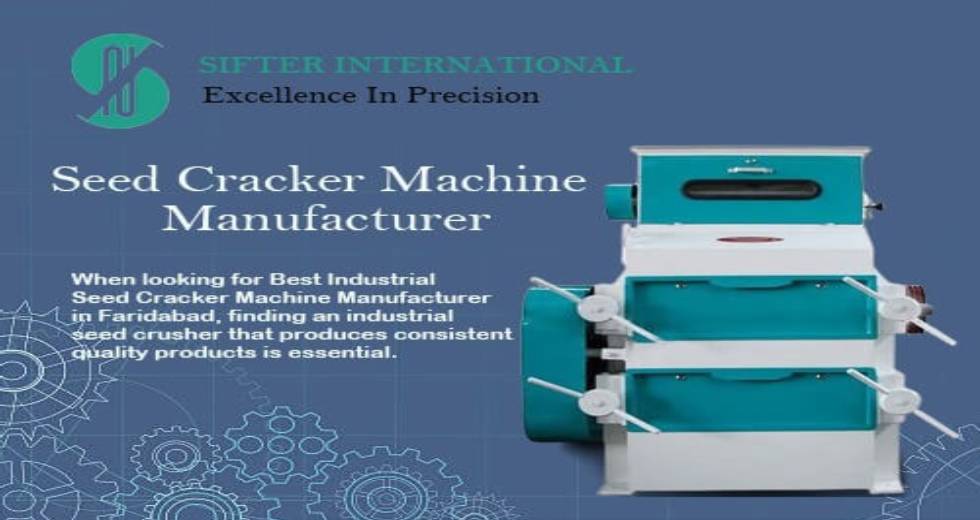 When it comes to producing high-quality seed crackers, one of the most critical decisions you'll make is choosing the right manufacturer. The choice of a seed cracker machine manufacturer can significantly impact the quality, efficiency, and overall success of your business. With so many options available in the market, it's essential to make an informed decision that aligns with your specific needs and goals. In this comprehensive guide, we'll walk you through the key factors to consider when selecting a seed cracker manufacturer to ensure you make the best choice for your business.
1. Define Your Requirements
Before you start evaluating seed cracker machine manufacturers, it's crucial to define your specific requirements. Ask yourself:
What type of seed crackers are you planning to produce?
What is your production capacity?
Are there any specific features or customization options you need?
What is your budget for equipment and ongoing maintenance?
Do you have any specific regulatory or compliance requirements to meet?
By clearly outlining your needs and objectives, you'll have a better understanding of what to look for in a manufacturer.
2. Research Potential Manufacturers
Once you have a clear understanding of your requirements, start researching potential seed cracker manufacturers. Here are some sources to consider:
a. Online Searches
Use search engines and industry-specific websites to find manufacturers that specialize in seed cracker production equipment. Be sure to read customer reviews and gather as much information as possible.
b. Industry Trade Shows and Exhibitions
Attending trade shows and exhibitions related to food processing and packaging can provide an excellent opportunity to meet manufacturers in person, see their equipment in action, and discuss your needs face-to-face.
c. Industry Associations
Many industries have associations that provide valuable resources, including directories of reputable manufacturers. These associations can also offer recommendations and insights into the latest industry trends.
d. Referrals and Recommendations
Ask for referrals from colleagues, industry contacts, or other businesses in your field. Personal recommendations can be particularly valuable.
3. Evaluate Manufacturer Credentials
Once you've identified potential manufacturers, it's time to evaluate their credentials. Look for the following:
a. Experience
Check how long the manufacturer has been in business. An established manufacturer with years of experience is more likely to provide reliable and high-quality equipment.
b. Reputation
Research the manufacturer's reputation within the industry. Read customer reviews and testimonials to gauge their track record in terms of product quality and customer service.
c. Certifications and Compliance
Ensure that the manufacturer complies with industry standards and regulations. Certifications such as ISO 9001 can be indicative of a commitment to quality.
d. References
Request references from the manufacturer and contact past customers to inquire about their experiences with the equipment and the manufacturer's service.
4. Assess Equipment Quality and Features
The quality of the seed cracker equipment is paramount. Here's what to consider when assessing the equipment:
a. Build Quality
Inspect the materials used in the construction of the equipment. It should be sturdy, durable, and capable of withstanding the rigors of continuous production.
b. Technology and Features
Evaluate the technology and features offered by the manufacturer. Does the equipment include the necessary features for your specific production needs? Can it be customized to accommodate your requirements?
c. Efficiency and Productivity
Ask about the equipment's efficiency and productivity. How many seed crackers can it produce per hour, and what is its energy consumption? Efficiency can significantly impact your production costs.
d. Maintenance and Support
Inquire about maintenance requirements and ongoing support from the manufacturer. A manufacturer that offers comprehensive maintenance plans and quick response to technical issues can save you time and money in the long run.
5. Request Quotations and Compare Prices
Once you've narrowed down your list of potential manufacturers, request quotations for the equipment you need. When comparing prices, consider not only the upfront cost but also the total cost of ownership over the equipment' lifespan. Factor in maintenance costs, energy consumption, and any other ongoing expenses.
6. Visit Manufacturing Facilities
If possible, arrange visits to the manufacturing facilities of your top choices. Seeing the equipment being produced first hand can provide valuable insights into the manufacturer's commitment to quality and craftsmanship.
7. Consider After-Sales Service
After-sales service is a critical aspect of your partnership with a seed cracker machine manufacturer. Inquire about the manufacturer's warranty, availability of spare parts, and their response time to service requests. A manufacturer with excellent after-sales support can minimize downtime and keep your production running smoothly.
8. Review Contracts Carefully
Before finalizing your decision, review the contract provided by the manufacturer thoroughly. Ensure that all terms and conditions are clearly stated and that there are no hidden costs or surprises. If necessary, consult with a legal expert to ensure the contract is fair and protects your interests.
9. Seek Feedback from Other Customers
Reach out to other customers who have purchased equipment from the manufacturer you're considering. Ask about their experiences, both positive and negative, to gain a well-rounded perspective on what it's like to work with the manufacturer.
10. Make Your Decision
After careful consideration of all the factors mentioned above, make your decision. Choose the seed cracker manufacturer that aligns most closely with your requirements, budget, and long-term goals. Remember that this decision is an investment in the success of your business, so take your time to make the right choice.
In conclusion, choosing the ideal seed cracker machine manufacturer is a pivotal decision that significantly influences the quality and efficiency of your production process. By meticulously defining your requirements, conducting exhaustive research, and evaluating manufacturers based on their credentials, equipment quality, and after-sales service, you can confidently select the perfect partner for your venture.
At every step of this journey, it's crucial to remember that your choice should align seamlessly with your business goals. When you choose Sifter International as your seed cracker manufacturer, you not only gain access to top-notch equipment but also secure a steadfast ally committed to your success. Sifter International is dedicated to providing high-quality, durable equipment and dependable after-sales support, ensuring that your seed cracker production is nothing short of exceptional. Make the right choice for your business today by choosing Sifter International as your trusted manufacturing partner.